Japanese Fish Paste Cakes
Crave 100% Natural Food? Here it is!
We offer a variety of Japanese fishcakes made using carefully selected high-grade ingredients such as premium quality fish, sea salt and unprocessed sugar without adding any chemicals or preservatives. We ensure a natural taste and texture that is rich in nutrition and flavor. Our products have gained respect and recognition throughout Japan.
Hanpen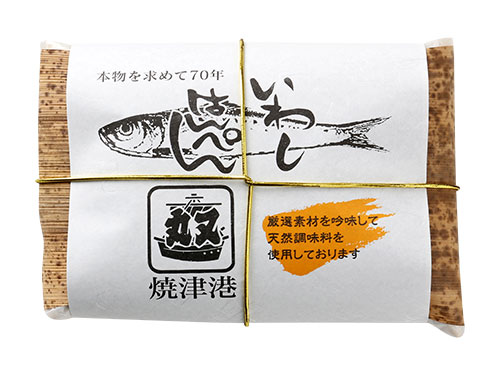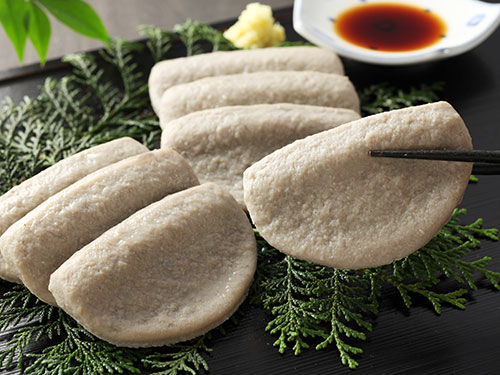 Soft-textured, mild-tasting, fish-paste patty made by grinding whole sardines and mackerel together with natural pink salt and cane sugar into a paste. Shaped into semicircles, boiled, cooled then quickly packaged fresh or frozen for distribution to local restaurants and food outlets across Japan.
Chikuwa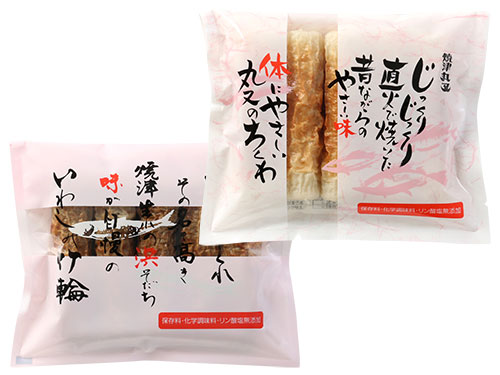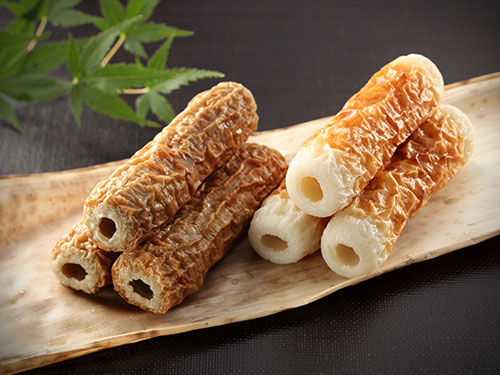 Soft-textured, mild-tasting, fish-paste stick. We offer two types: white meat fish for white chikuwa and sardines for gray chikuwa. Ground whole fish, natural pink salt, semi-raw brown sugar, fish sauce, egg whites and starch are shaped into short tubes then baked for 20 to 30 minutes. Packaged in both small or large sizes.
Fried Fish Paste Cake "MO-RETSU!"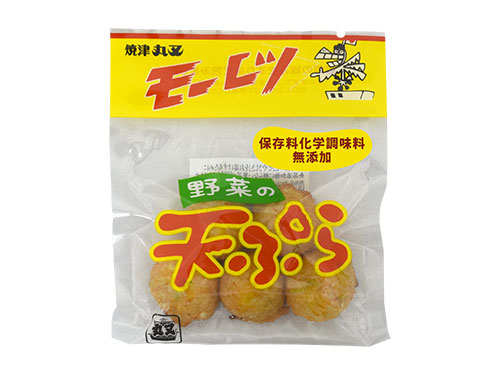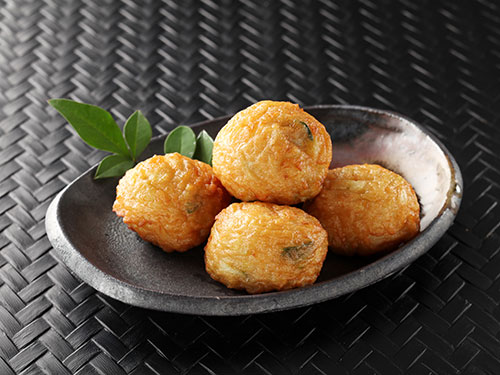 "MO-RETSU!" is an original recipe fish ball made with chopped cabbage, onions and fresh fish meat (mainly cod). The juicy, rich taste of this local favorite has been loved by customers since its debut 40 years ago.
CONCEPT
Since 1946, our family has been making, perfecting and distributing high quality kuro-hanpen in Yaizu City, Shizuoka, Japan.
We take great pride in using only premium grade, locally sourced ingredients and no preservatives in the production of our small batch, calcium rich local seafood specialty known as "hanpen".
We wish to introduce this delicious and unique comfort food, as well our other Japanese seafood products, for our overseas friends around the world to enjoy.